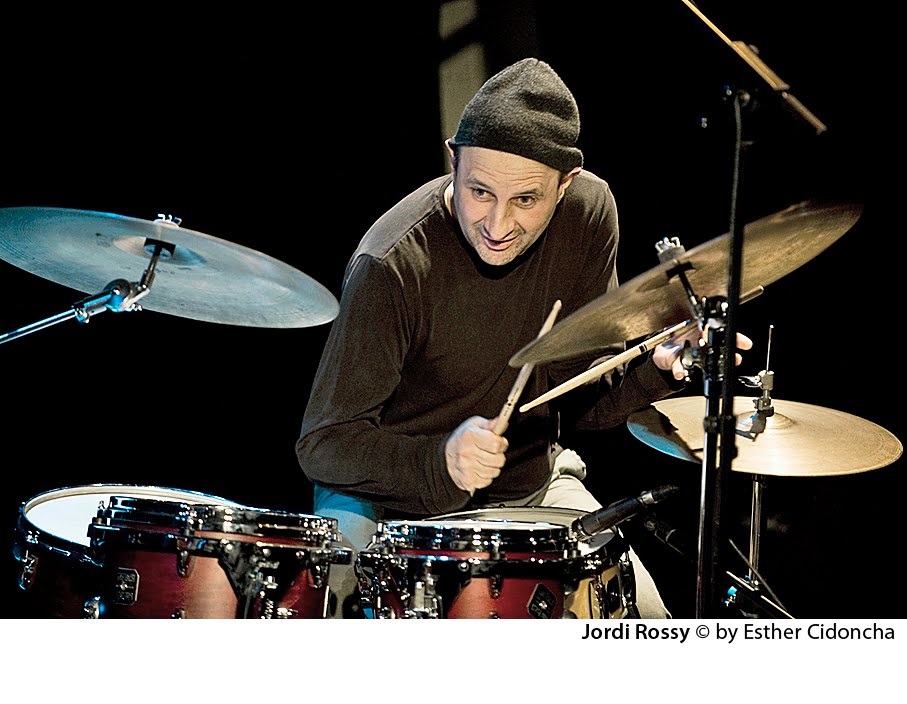 Download the PDF: Drums
Audio clip: Adobe Flash Player (version 9 or above) is required to play this audio clip. Download the latest version here. You also need to have JavaScript enabled in your browser.
Group:
Brad Mehldau Trio – Brad Mehldau, piano; Larry Grenadier, bass; Jorge
Rossy, drums
Album:
The Art of the Trio, Vol. 2: Live at the Village Vanguard
This transcription of the Brad Mehldau Trio's reworking of the Monk
classic, "Monk's Dream", features the highly idiosyncratic,
interactive and linear time-keeping/soloing concept of Spanish
drummer, Jorge Rossy.  Pay close attention to such devices as rhythmic
density/sparsity, unorthodox phrasing, eighth-note quantization (swung
vs. straight), repetition, dynamic contour, use of polyrhythms, and
orchestration.  The transcription begins after Mehldau's solo where
Mehldau and Rossy begin trading 8s for three choruses before the head
out.  The extended improvisation after the head out is not included.