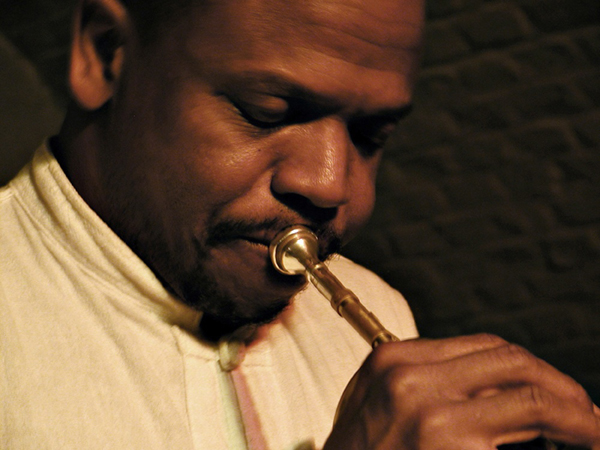 Download the Transcription: Concert, Bb, Eb, Bass Clef
Lord, Lord, Lord:
Audio clip: Adobe Flash Player (version 9 or above) is required to play this audio clip. Download the latest version here. You also need to have JavaScript enabled in your browser.
Just a Closer Walk With Thee:
Audio clip: Adobe Flash Player (version 9 or above) is required to play this audio clip. Download the latest version here. You also need to have JavaScript enabled in your browser.
This week is a two-for-one. If you read my blog post on my trip to New Orleans, you know that I had an exciting time while I was there. Among other things, I had the absolute pleasure of getting to hear Leroy Jones at Preservation Hall, and since the Jack Brass Band (band I was on tour with) had played there the night before, I got to meet Leroy and talk to him a little. Mainly, it was just a treat to hear this man play traditional New Orleans music all evening.
Since most people don't know who Leroy Jones is (which is a damn same), I'll just give you a short synopsis. Leroy is probably best know for his work with Harry Connick, Jr, but he was also a member of the band that became the famous Dirty Dozen Brass Band. Leroy has been performing all around the world with the Preservation Hall Jazz Band and Harry Connick, and was born and bred in New Orleans. Leroy is as authentic as it gets, and when you hear him play over these simple I IV V I progressions, you wonder if you should ever even try to play trads again. It's that good.
Somehow Leroy has gone widely unnoticed in the trumpet community, which I am particularly perturbed about. It seems as though if a trumpet player comes out of the woodwork with a less than "standard" trumpet sound, the International Trumpet Guild doesn't know what to do with him. He fits nicely in his cute little New Orleans box, so that's where we put him and that's where he stays. Spoiler alert: You've all been missing out. Continue reading →