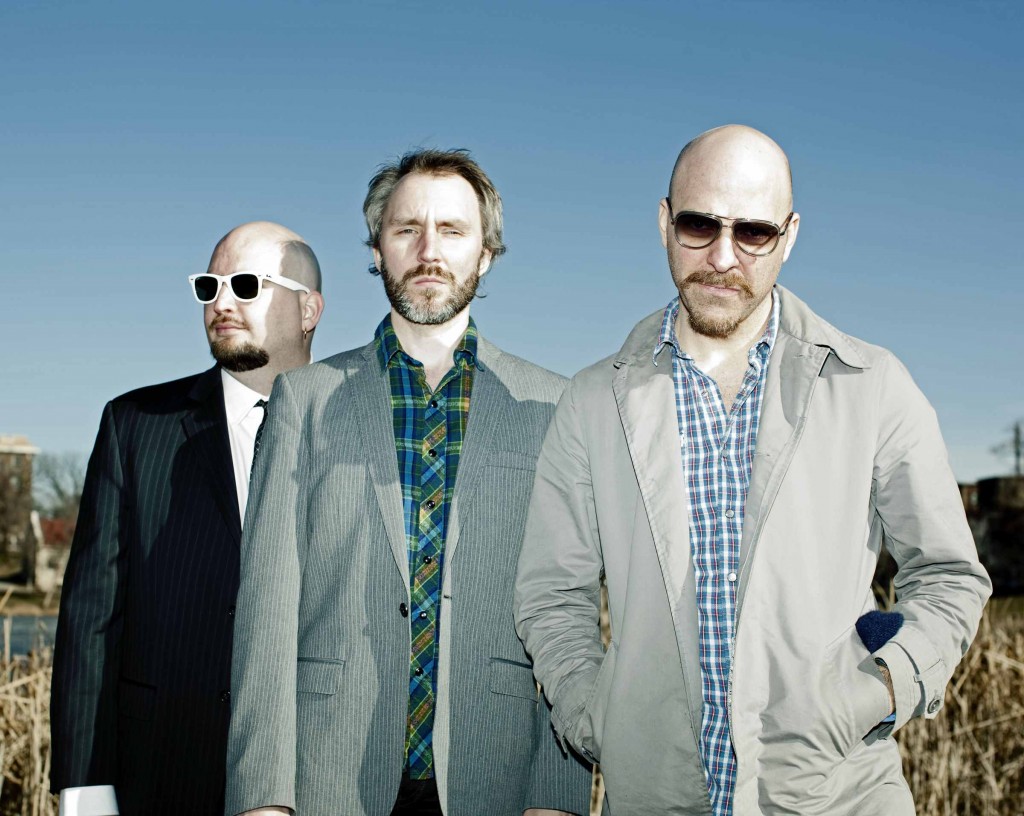 (Ethan Iverson, Reid Anderson and David King – courtesy of bighassle.com)
Keep the Bugs off your Glass and the Bears off your Ass, written by David King and performed by: The Bad Plus (Reid Anderson, Acoustic Bass; Ethan Iverson, Piano; and David King, Drums).  From the album 'These are the Vistas,' released 2003 by Columbia Records.
Audio clip: Adobe Flash Player (version 9 or above) is required to play this audio clip. Download the latest version here. You also need to have JavaScript enabled in your browser.
Download the PDF: Bass Clef, Treble Clef, Bb, Eb
Hearing the Bad Plus for the first time marked a major development in my musical development; it was my junior year of high school and the coolest thing I'd habitually listened to prior to this was along the lines of Sugar Ray.  That's an exaggeration, but not as much as I'd like to think.  I started really listening to bass lines and beat placement, and just ate it all up–we're talkin'
Bootsy Collins
/Fred Thomas/Tim Drummond/etc. (James Brown),
Chris Wood
(MMW),
Ron Carter
(Miles Davis/Herbie Hancock/Freddie Hubbard/A Tribe Called Quest),
Larry Grenadier
(Brad Mehldau), James Jamerson…and the list goes on.