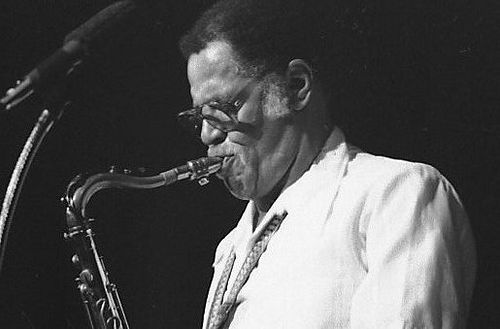 Audio clip: Adobe Flash Player (version 9 or above) is required to play this audio clip. Download the latest version here. You also need to have JavaScript enabled in your browser.
Download the Transcription: Bb, C, Bb_8vb, Eb
I've always loved this solo and when I had to pick a tune to memorize and perform in my improvisation class back in 2006, I jumped on the opportunity to learn this one. Dexter has this uber hip, uber cool way of playing that is so attractive to me. In one line he can play something totally inside the groove and in the next he's laying his lines so far back the band finishes the tunes before he does.
At any rate, there is a lot of great information in this Dexter solo, not only in his melodic and rhythmic development prowess, but in discovering the nuances of how Dexter "feels" eighth notes. Trumpet players, try and learn the solo on flugelhorn. Tenor solos often transfer nicely to flugel.
Transcribing a solo like this one also had it's challenges. Due to the ambiguity of many of Dexter's rhythms (one of the by-products of being and uber hip, uber cool player and laying everything back so far), notating what he plays can be a guessing game. As the transcriber, I want to write the rhythm in a way that is understandable were someone to sight-read the solo, but also contains the correct information on how to play it right. And this part is important: You have to listen to the solo to understand how to play it right. Nothing I write on a page can aptly describe the way Dexter feels music. You have to check that out with your ears. So, when you see a rhythm with "lay back" written above it, you know why I wrote it that way.
Comments
comments